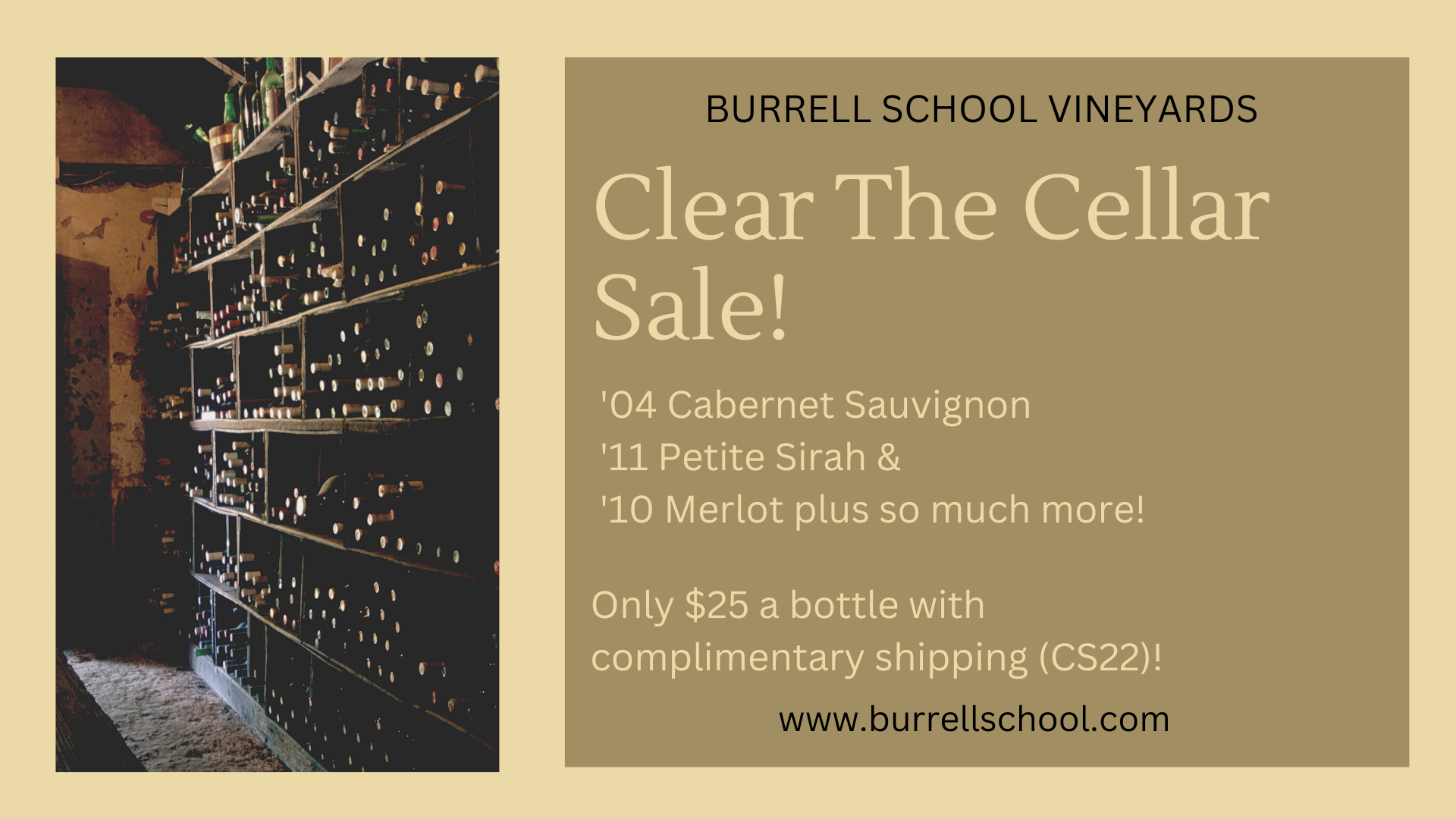 Hi Friends of the Winery –
Dave has gone into the cellar to sell off some of the last bottles left of certain vintages at the amazing price of $25 per bottle. Be the last one to ever purchase a bottle of the '04 Cabernet Sauvignon, '11 Petite Sirah, '10 Merlot or '12 Carignane! Keep your eyes on our Specials Page online because these are very limited and once they are gone, they're gone!
Use code CS22 at checkout for complimentary shipping also!
Get those online orders in and receive them before Christmas!
Friday, 12/16, is the last day to ship to the East Coast for delivery by 12/23.
Visit our

website

for the best gift ideas and secure those bottles of wine to open over the holidays!!!
Happy Holiday Sipping ~ The Burrell School Family