Burrell School Vineyards Newsletter – April 15th, 2022
Hello Wine Enthusiasts ~
We are happy to see that everyone's rain dances worked! The vineyard is really loving this precipitation along with all of California. We have some fun and unique events coming up and hope to see you there!
The Tasting Room will be closed on April 17th for Easter.
Grand Wine Tasting April 24th
Join us for the Wines of the Santa Cruz Mountains Grand Wine Tasting at The Mountain Winery in Saratoga on Sunday, April 24. Discover more than 40 wineries–all in one location–at the 2022 Grand Wine Tasting! Explore the breathtaking views of The Mountain Winery while you sip award-winning wines and bid on more than 50 exciting silent auction items – including rare wine releases, magnums and VIP vineyard tours. Grab a bite to eat at The Mountain Winery concessions bar or bring your own picnic.
General Admission Grand Tasting – $60 Sunday, April 24 from 1 p.m. to 4 p.m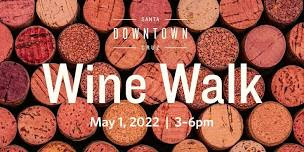 Santa Cruz Wine Walk
Join us in the heart of the Central Coast to taste great wines from the Santa Cruz Mountains and beyond. Enjoy sipping while strolling through many favorite Downtown Santa Cruz shops. At Check-in, receive your glass, and a map of the pouring locations, and enjoy an afternoon of tasting and discovering. This walking event will be held on Sunday May 1, 2022 from 3-6pm. Plan ahead for a dinner or movie to follow! Tickets are limited. $40 in advance or $45 day-of event per person
Sunset Yoga and Wine Tasting is back May 8th!

Celebrate Mother's day with some all levels yoga on the veranda overlooking the Santa Cruz Mountains. The sun will be setting over the redwoods during this tranquil class followed by a tasting of Burrell School wines paired with some snacks after class.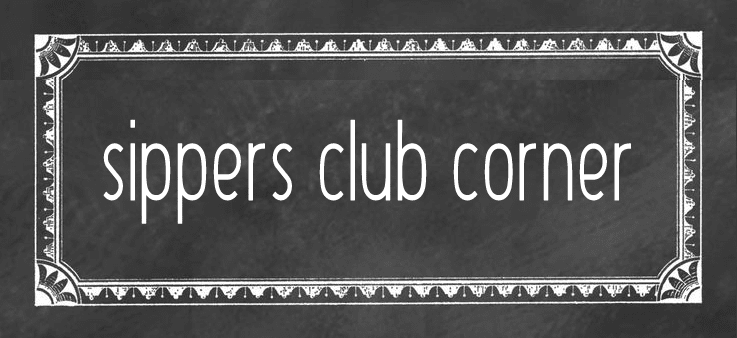 Sippers! Get ready for the Spring club wines ~ 2021 Recess Rosé, 2019 School Counselor & 2019 Cabernet Franc!
Orders will process on April 25th
Sippers are invited to attend the Sipping Session on Saturday April 30th in the Gazebo Garden.
Orders will ship on May 2nd. Want to add to your order? Email
Elena
. No additional shipping charges. Not sure if you are pick up or ship to, email or call. We are happy to help!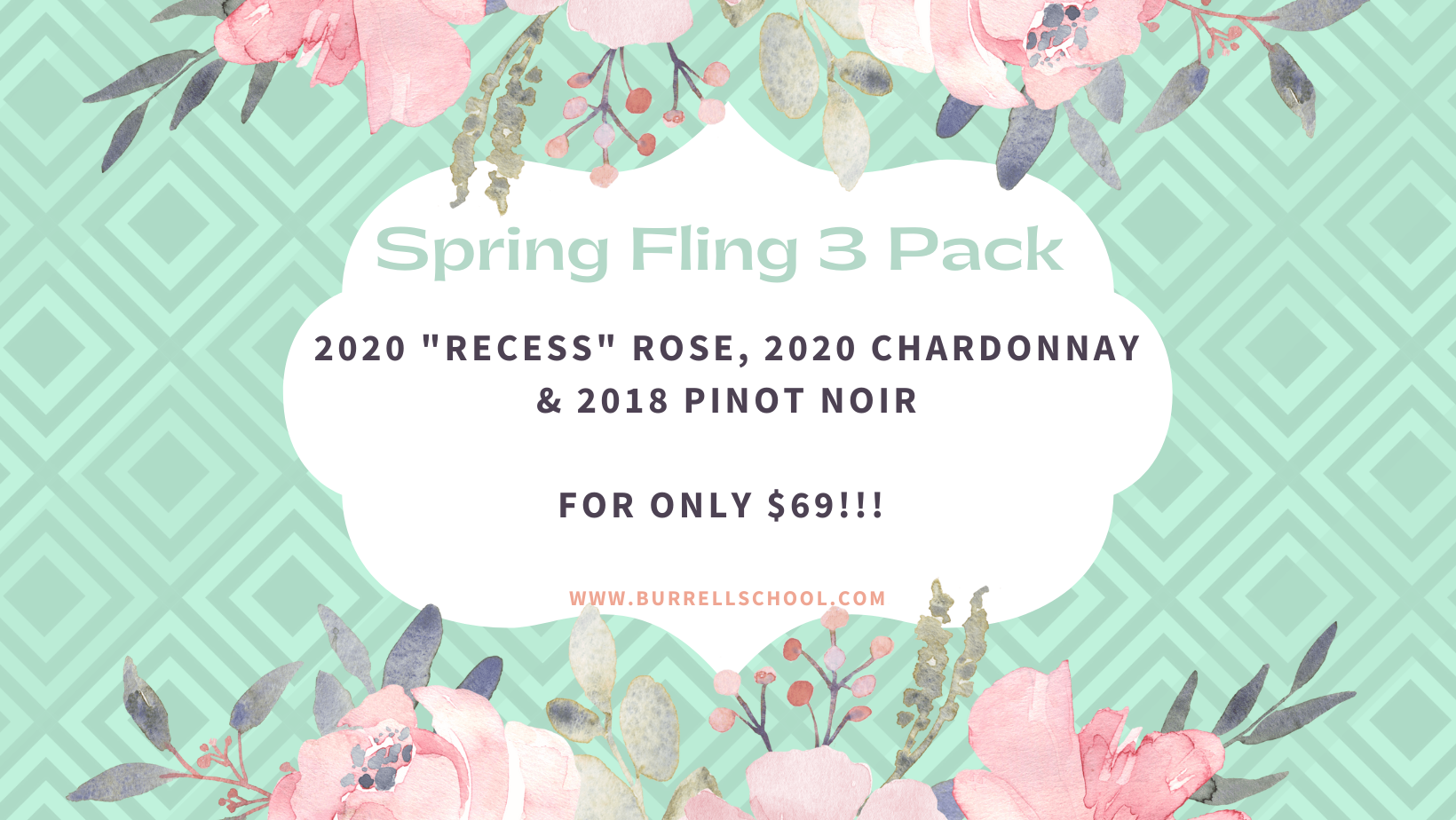 "Spring Fling" 3 Pack just $69!
2020 Recess Rosé – A nose of rose petals and deep middle of fresh raspberry. A really smooth finish with great acidity to enjoy now and through the warm summer months ahead. Everyone loves Recess!
2020 Teacher's Pet Chardonnay – Here's Dave's latest Estate-grown Chardonnay. This dry, medium bodied wine has moderate acidity. Its flavors range from apple and lemon to pineapple with notes of vanilla.
2018 Principal's Choice Pinot Noir – One look at this wine and you know it's a true beauty: very classy, like burgundy velvet, glistening and gorgeous in the glass.
Barrel Reserve 3 Pack only $129
:
2015 Valedictorian – Full-bodied and deep with rich tannins. Aged 24 months in new French oak.
2012 PTA Pinot

– Our "Pinot Totally Awesome" has scents of raspberries and blackberries with spice notes of anise and coriander. Aged 24 months in 100% new French Oak.

2013 Magna cum Laude Merlot

– A deep rich color with aromas of black cherries and flavors of chocolate. Aged 24 months in 100% new French Oak
2018 GSM Special case price @ $149
Blended from Grenache, Syrah, and Mourvedre… our GSM is known for bright fruit, extroverted aromas of ripe fruit, dried sage and herbs, and a grippy, pepper-and-herb that finishes that echoes the wines' aroma.
Brian Fitzgerald (7- and 6-string guitars) is an active member of the Bay Area music scene. An accomplished jazz guitarist and teacher, he draws from a deep musical background and education, covering a wide range of influences. He has toured and performed extensively as both a sideman and band leader. In addition to a wealth of studio and recording experience, he is well versed in both jazz and classical theory and composition, and has had years of experience writing and arranging for big bands, R&B groups, and jazz ensembles

.
Gaby Castro is an Americana singer-songwriter and San Francisco Bay Area native. Her latest EP, La Guerrera//The Warrior EP, was released in March of 2019 and touches on themes such as feminism, self-empowerment, living with mental illness, and overcoming adversity. Her songwriting incorporates the lyrical power of Carole King, infectious hooks of Taylor Swift, and storytelling feel of Jewel. In December of 2019, Gaby completed a Master of Arts in Music Business at Berklee College of Music through Berklee Online. Her latest plans include writing and recording her next album, touring the United States, and continuing to advocate for mental health, women's rights, and disability rights. Let her music tell the stories.
http://www.gaby-castro.com
Remember, find all our wines on our webstore!
Happy Sipping In 2022~The Burrell School Family