Burrell School Vineyards Newsletter – October 5th, 2022
Fall in the vineyard is a special time of year. The vineyard pops with colorful grapevines, huge leaves and delightful tastings during the season. The grape harvest crush winds down as the leaf pageant begins its debut. Fall color in the Santa Cruz Mountains isn't limited to just the trees. The lush grape leaves of summer transform into beautiful fall foliage with coppers and reds accentuating grapes left on the vine. Come and visit us for a wine tasting and to see the beautiful surroundings!
2018 Cab Franc/Merlot "High School Sweethearts"
The nose is filled with cherries, raspberries, blackberries, dark earth and spice, with hints of smokey oak. Because they were both aged in French oak, those sweet tobacco and anise notes are amplified, making this an intensely fruity, spicy wine, with a good bit of tannin and a very supple acidity.
Pair of Pinots only $79!
2012 "PTA": Pinot Noir Barrel Reserve has scents of raspberries and blackberries with spice notes and a long finish. 24 months in 100% new French oak.
2020 "Principal's Choice" Pinot Noir: Very classy, like burgundy velvet, soft on the palate with notes of vanilla and blackberry.

2018 "School Counselor" Red Blend case only $189! – A special blend of our estate grapes – Merlot, Cabernet Sauvignon, Cabernet Franc & Petit Verdot. Taste the cherry and spicy notes. Enjoy!
2018 Petit Verdot case only $189!

–

Full-bodied with black cherry and hints of mocha.
Aged 30 months in French oak, yes 30 months and it is amazing!
>>>Remember, find all our wines on our webstore!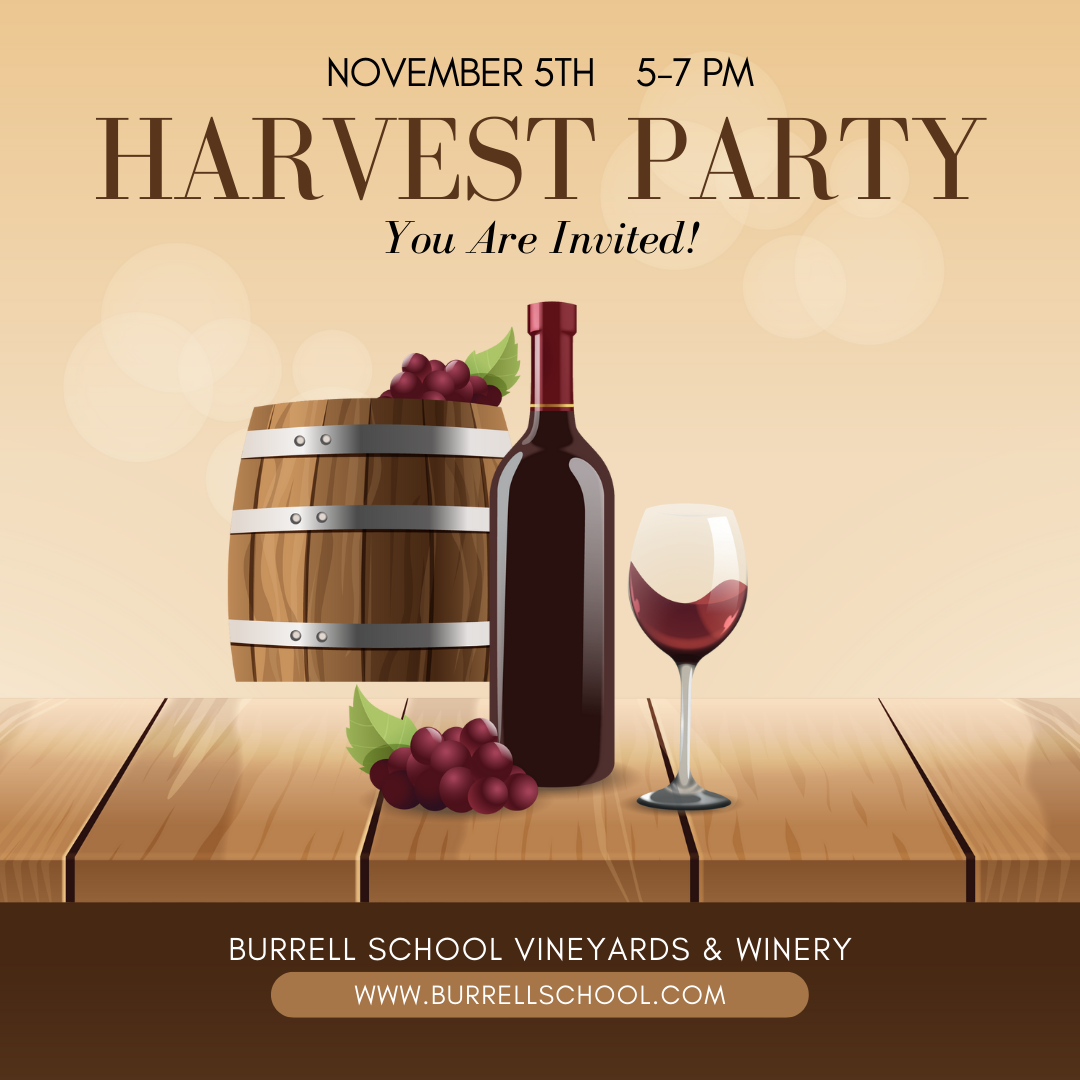 Wine Club Members ~
You are invited to our evening Sipping Session & Harvest Celebration on November 5th! Wine, food pairings, raffles & some special one time bottle sales. More details to follow.
Mark your calendar and RSVP to
elena@burrellschool.com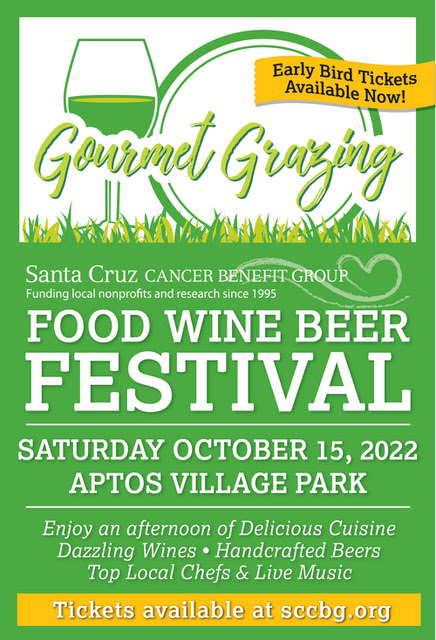 SATURDAY, OCTOBER 15TH, 2022 APTOS VILLAGE PARK NOON–4 P.M.
GOURMET GRAZING ON THE GREEN FOOD, WINE & BEER FESTIVAL
Held at beautiful Aptos Village Park, Gourmet Grazing on the Green is a fabulous day of fine wine, craft beer, gourmet food and live music! Spend the afternoon sampling the delicious flavors from dozens of the finest local restaurants, wineries and breweries.
Happy Fall Sipping ~ The Burrell School Family