Hello Wine Enthusiasts ~
Wine and Crab Feed 2022!
We are excited to announce the upcoming 2022 Annual Wine and Crab Feed! With lots of fresh crab, homemade chowder, and a bottle of wine… why wouldn't you?! They make for great gifts as well 🙂
Due to Covid-19, this year's event will look a little different… still the same great food and wine you are used to, but pick-up only.
Grab your tickets before we sell out!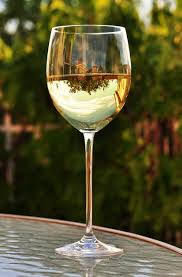 New Release 2020 "Teachers Pet" Chardonnay!
Here's Dave's latest Estate-grown Chardonnay. This dry, medium bodied wine has moderate acidity. Its flavors range from apple and lemon to pineapple with notes of vanilla and oak. Come try it in the tasting room or buy online.
Updated Tasting Room Holiday Hours:
Our tasting room will be open to the public December 23rd, 24th, 26th, and January 2nd from 12pm-5pm. We will be closed Dec. 25th and Jan. 1st, however we are always open for private tastings! Book now, any day of the week and anytime of day, we can provide the perfect setting for your gathering. Email kyle@burrellschool.com with your inquiries.
Holiday 3 Pack@ $69:
Barrel Reserve 3 Pack@ $129:
2015 Valedictorian – Full-bodied and deep with rich tannins. Aged 24 months in new French oak.
2012 PTA Pinot – Our "Pinot Totally Awesome" has scents of raspberries and blackberries with spice notes of anise and coriander. Aged 24 months in 100% new French Oak.
2013 Magna cum Laude Merlot – A deep rich color with aromas of black cherries and flavors of chocolate. Aged 24 months in 100% new French Oak
Music Corner:
Music with the Djangatos December 11 from 2-4pm
Djangatos: taking Gypsy Jazz beyond the 20th Century! A local acoustic trio playing gypsy jazz based on the style of Django Reinhardt. Come drink some wine and check them out!
Levi Jack playing December 18th
Hailing from San Jose, CA. Levi Jack evokes Alt Rock-Americana music, the while exploring modern influences and contemporaries. Equal parts ambient rock, country-blues, psychedelia, outlaw country and singer-songwriter genre.
Remember, find all our wines on our webstore & use coupon code COMPSHIP for free shipping on all orders!
We are happy to package up and ship out gifts for you!
Gift certificates and wine club membership make great gifts!
Happy Holiday Sipping ~ The Burrell School Family