Hello Wine Enthusiasts
~
We hope everyone had a fun and safe Holiday Season! We have such an exciting 2023 ahead of us, filled with great specials and creative events. Thank you so much for being a part of the Burrell School Family and we hope to see you at the winery soon!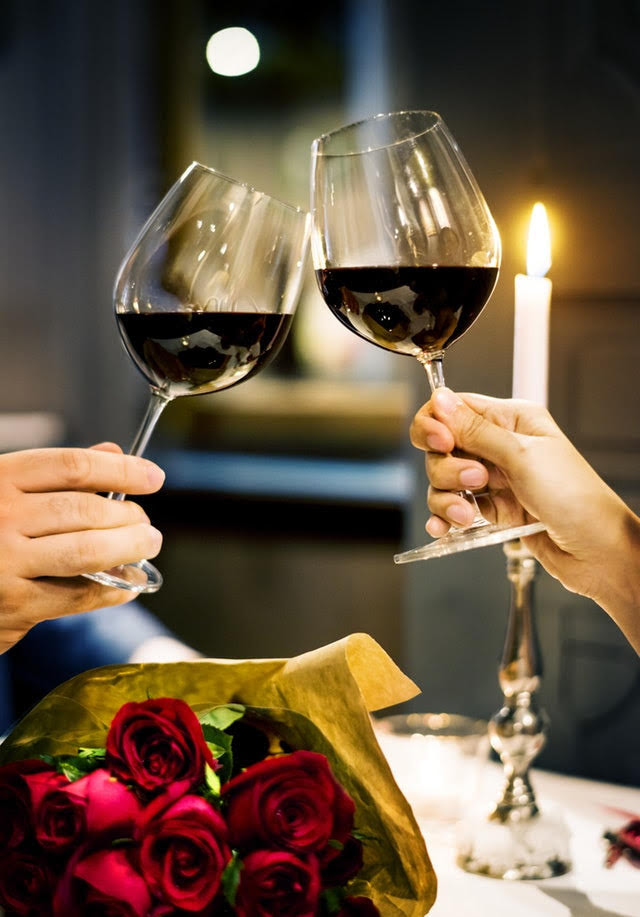 Burrell School Vineyards Valentine's Dinner!
An elegant five course dinner with unique vintage wine pairings for your special night. Seating in the historic Old Schoolhouse at 7pm. Your ticket includes a 5 course dinner for two, wine pairings, and tax. Very limited amount of tickets so reserve your seats now!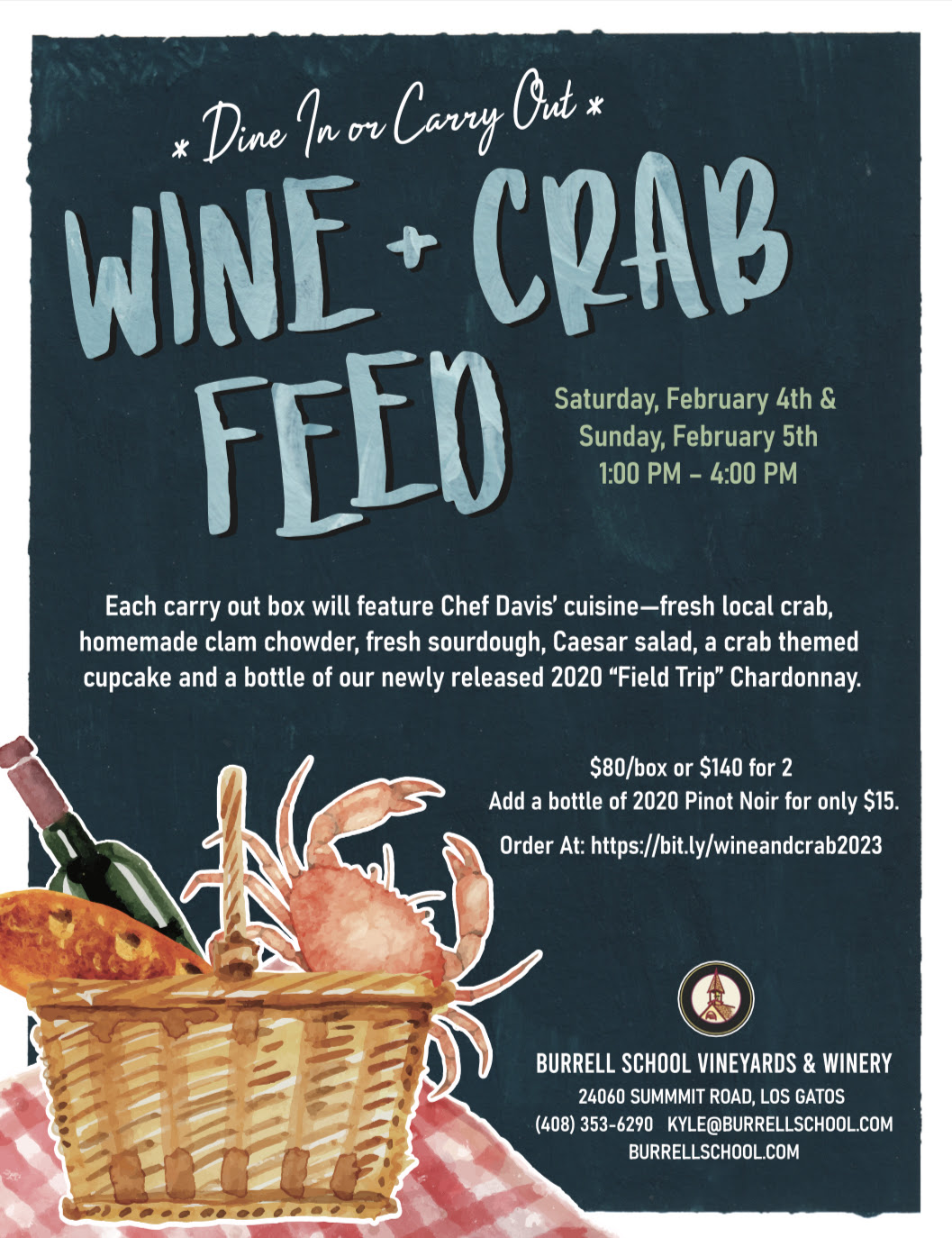 Wine and Crab Feed February 4th & 5th!
Don't miss out on everyone's favorite event of the year!
Fresh local caught crab, homemade clam chowder, warm sourdough, caesar salad, crab themed cupcakes and a bottle of 2020 Chardonnay…
And add an extra bottle of the delicious 2020 Pinot Noir for only $15. What a great deal!
Bottle Special Only $20!
2018 Cabernet Franc "Extra Credit"
–
This is the 12th Estate Pichon vineyard Cabernet Franc, an elegant and balanced beauty. Aromas of green tea and tobacco accompany a dusty raspberry nose. Flavors of big raspberry and blackberry lead to notes of cedar and sassafras. This is a wine with a smooth, velvety personality and a long lingering finish.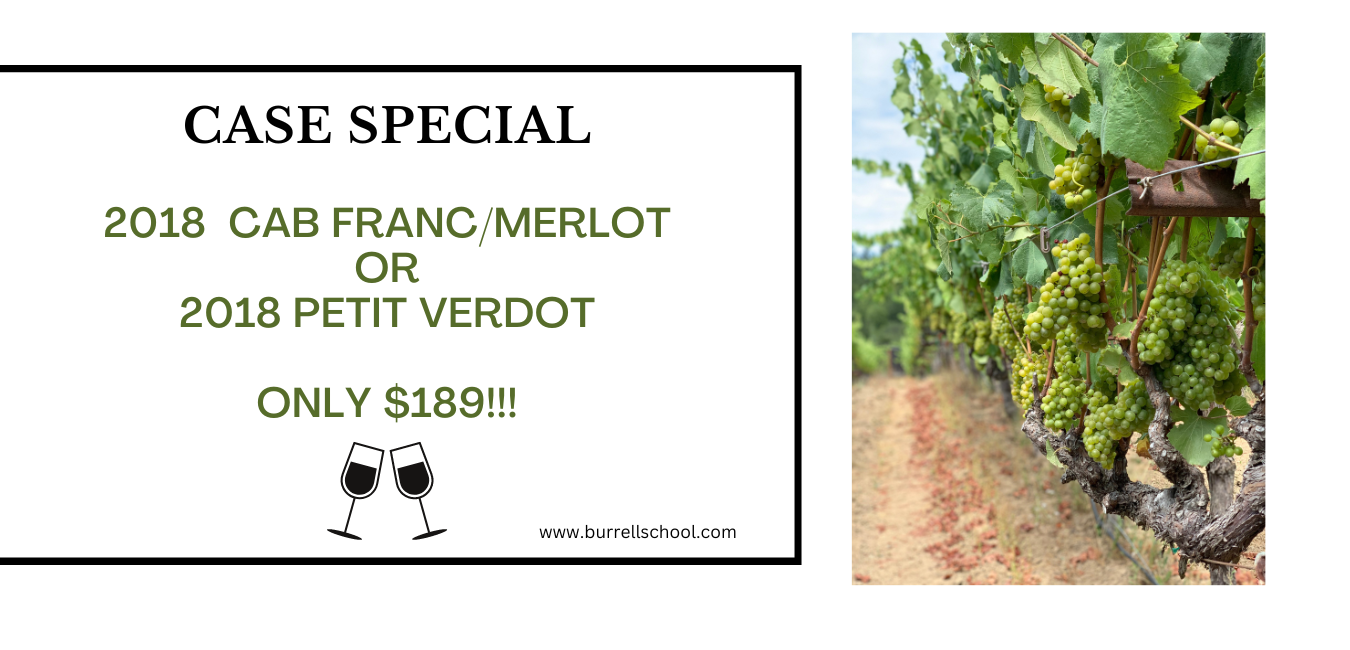 2018 CabFranc/Merlot–
The nose is filled with cherries, raspberries, blackberries, dark earth and spice, with hints of smokey oak. Sweet tobacco and anise notes are amplified, making this an intensely fruity, spicy wine, with a good bit of tannin and a very supple acidity.
2018 Petit Verdot–
Aged 30 months in French oak, this full-bodied red has notes of black cherry and hints of mocha.
Updated Tasting Room Hours:
Our tasting room will now be open to the public every Friday from 12-5pm! TGIF!!!!


Email kyle@burrellschool.com with your inquiries into private parties or events.
Remember, all our wines can be found on our webstore.
Happy New Year Sipping ~ The Burrell School Family