Burrell School Vineyards Newsletter – September 15, 2022
Harvest Came and Almost Went…
As a result of the heat wave increasing the sugar levels on all the grapes, we are done with our 2022 harvest outside of the Cabernet Franc. What an early and hot year to finish our growing season! We have seen some low tonnage due to the drought, but it has definitely led to more concentrated flavors.
Come and visit us in the next few weekends to see the winemaking process for yourselves!
We have some New Releases and Specials to share with you:
2019 Pinot Noir case only $149! – Light & rich with a raspberry nose and hints of cedar.

2018 Petit Verdot case only $189!
–
Full-bodied with black cherry and hints of mocha.
Aged 30 months in French oak, yes 30 months and it is amazing!
>>>Remember, find all our wines on our
webstore
!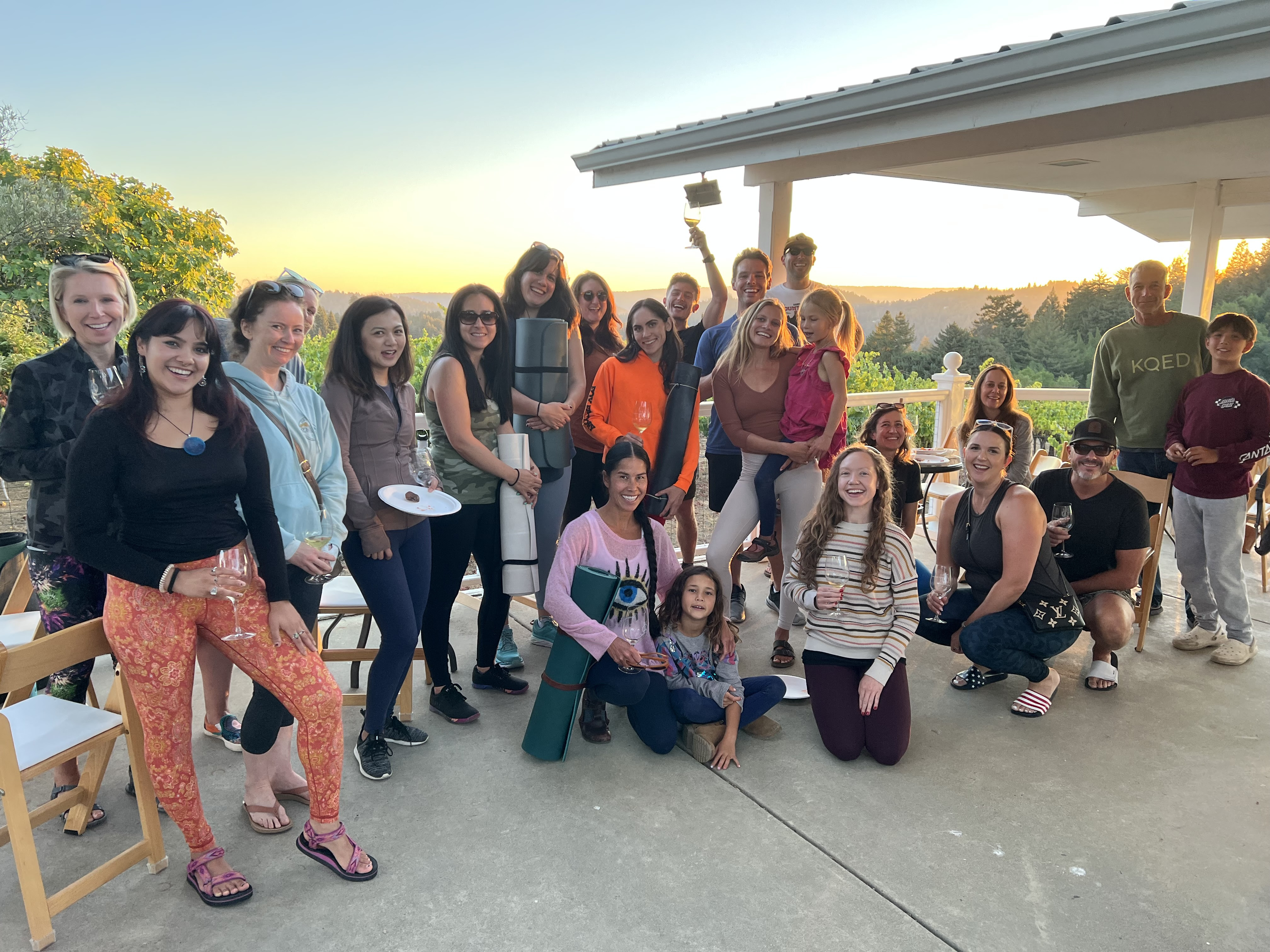 Sunset Yoga and Wine Tasting!
Sept 25th @ 6pm
Come and enjoy an all levels yoga class! Class will be led by the talented and local instructor Jesira Jorn. After your inspiring yoga class is finished, stay and experience a hand picked selection of spring wines and yummy snacks. Space is limited so sign up fast!

SATURDAY, OCTOBER 15TH, 2022
APTOS VILLAGE PARK
NOON–4 P.M.

Held at beautiful Aptos Village Park, Gourmet Grazing on the Green is a fabulous day of fine wine, craft beer, gourmet food and live music! Spend the afternoon sampling the delicious flavors from dozens of the finest local restaurants, wineries and breweries. Come and see us there!
https://www.sccbg.org/gourmetgrazingonthegreen
Happy Summer Sipping ~ The Burrell School Family