Burrell School Vineyards Newsletter – June 5th, 2022
Hello Wine Enthusiasts ~
Happy start of summer! After the bud break in the vineyard, next comes the bloom, also known as flowering, and fruit set. The flowers are replaced by the berries and the young grape berry grows and forms a "node". It is at this moment that we become aware of the quality of the fertilization. Come to the vineyard, enjoy a glass of wine, and see for yourself!
Upcoming Events: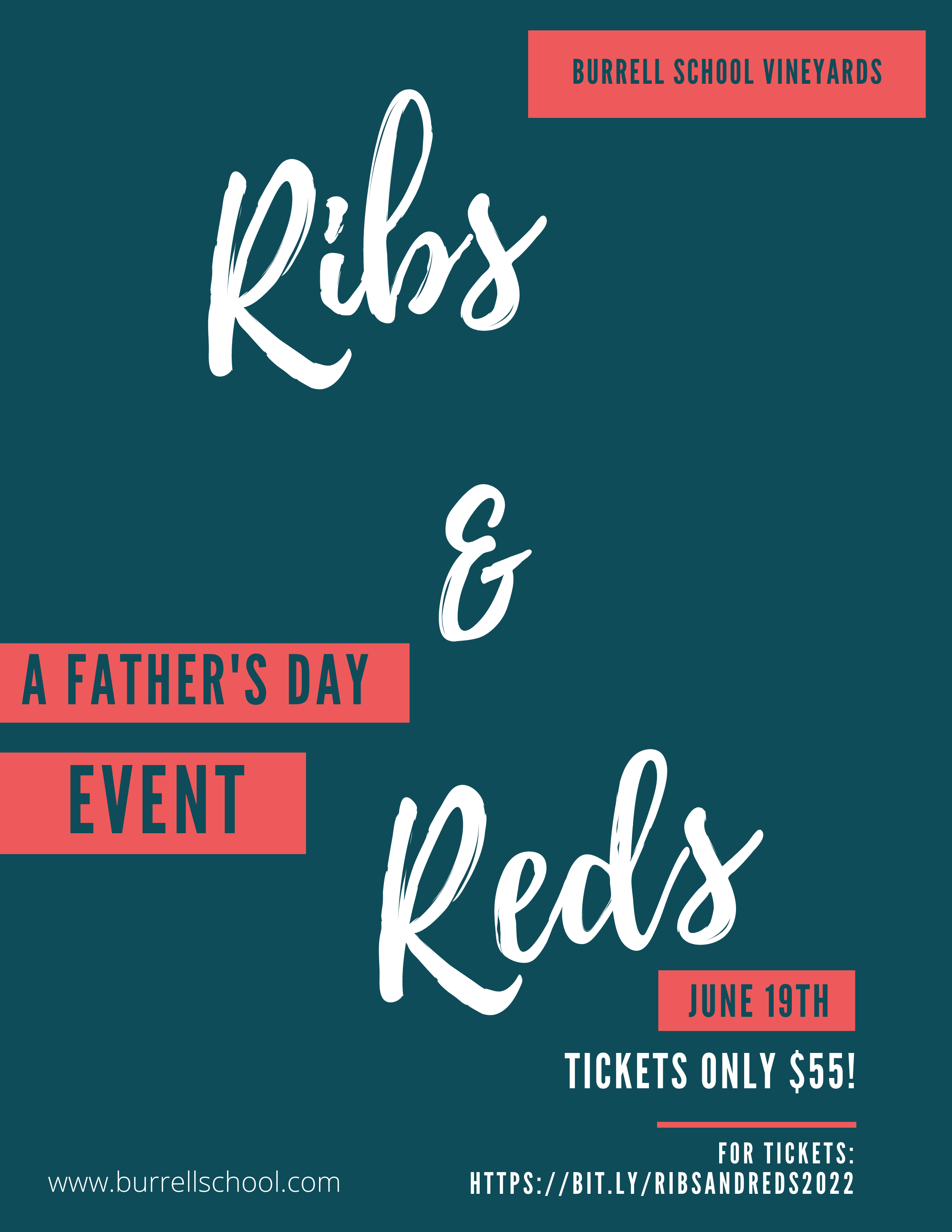 Ribs & Reds Father's Day Event June 19th!
Spoil your Dad and bring the whole family to this wonderful Ribs and Reds Father's Day event! Featuring Chef Davis cooking up his world famous Santa Maria ribs, a few country style sides, and plenty of Burrell School Vineyards delicious wine including some cellar wines and new releases. Show up anytime between 1pm-4pm to enjoy the live music and sunshine. This casual event in the rose garden should be one not to miss! Grab your tickets now because this will sell out fast. https://bit.ly/RibsandReds2022
For more questions email: kyle@burrellschool.com
Sunset Yoga and Wine Tasting June 26th
An all levels yoga class on the veranda overlooking the Santa Cruz Mountains. The sun will be setting over the redwoods during this tranquil class followed by a tasting of Burrell School wines paired with some snacks after class. Grab your tickets here for this unique and awesome experience!
Summer Vacation 3 pack
just $69!
2021 Recess Rosé – A nose of rose petals and deep middle of fresh raspberry. A really smooth finish with great acidity to enjoy now and through the warm summer months ahead. Everyone loves Recess!
2020 Teacher's Pet Chardonnay – Here's Dave's latest Estate-grown Chardonnay. This dry, medium bodied wine has moderate acidity. Its flavors range from apple and lemon to pineapple with notes of vanilla.
2019 Principal's Choice Pinot Noir – One look at this wine and you know it's a true beauty: very classy, like burgundy velvet, glistening and gorgeous in the glass.
2018 Merlot Special Case Price @ $149
Admire the deep, dark purple-violet hue in your glass and breathe in wild black cherry aromas. There's a hint of nuttiness and juniper spice from the French barrels and a long finish to the well-structured wine. Big and muscular, it will pair well with spicy sausages or full-flavored lamb dishes.
Music at the Winery:
Music with the Djangatos
June 11th
Djangatos: taking Gypsy Jazz beyond the 20th Century! A local acoustic trio playing gypsy jazz based on the style of Django Reinhardt. Come drink some wine and check them out!
Remember, find all our wines on our webstore!
Happy Sipping In 2022~The Burrell School Family