Burrell School Vineyards Newsletter – November 9, 2022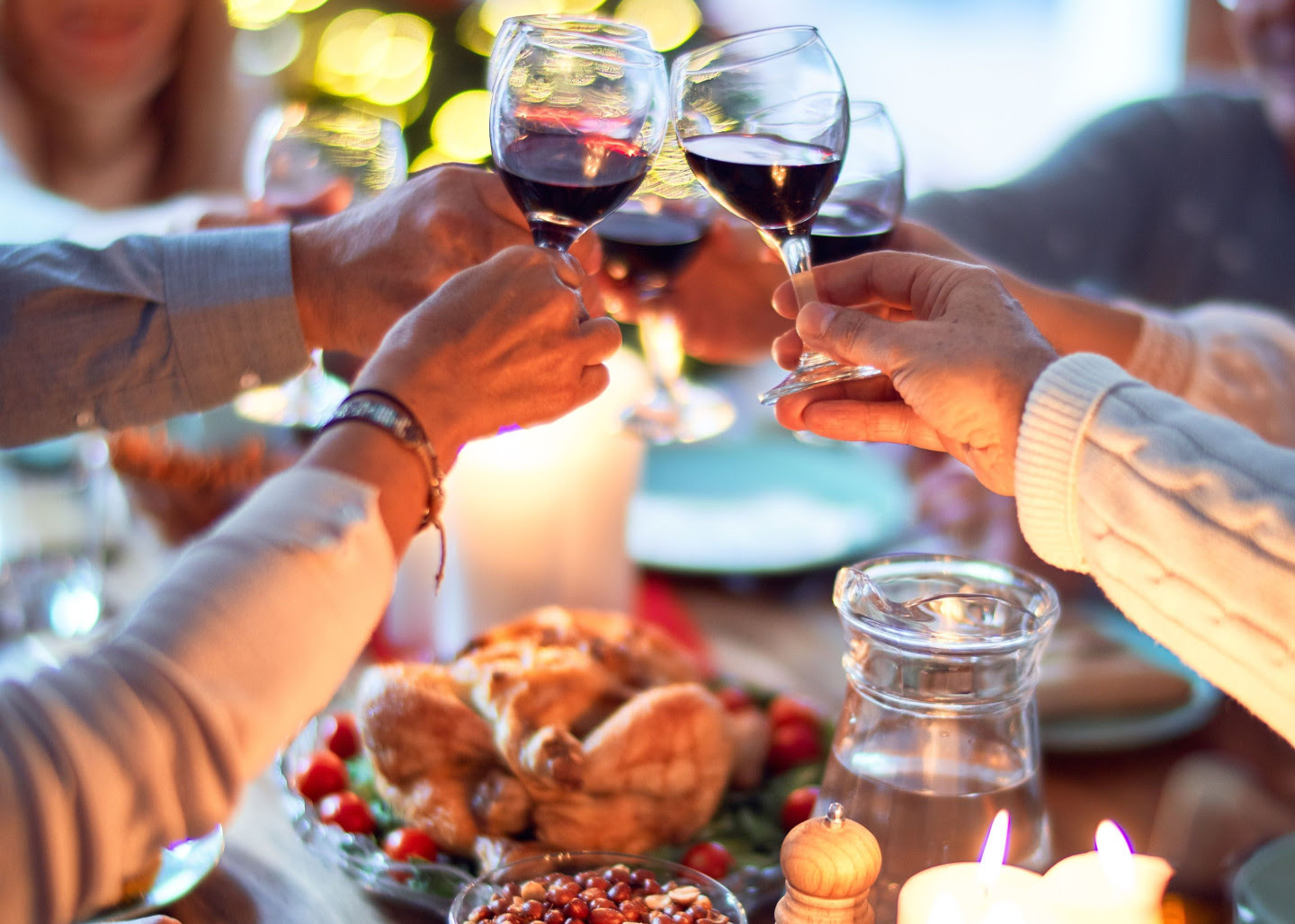 We
will be open Friday, Saturday & Sunday of Thanksgiving Weekend!
Cut down your Christmas tree and meet your friends at the winery for some wine tasting, gorgeous views, and amazing holiday specials. Get that early Christmas shopping out of the way!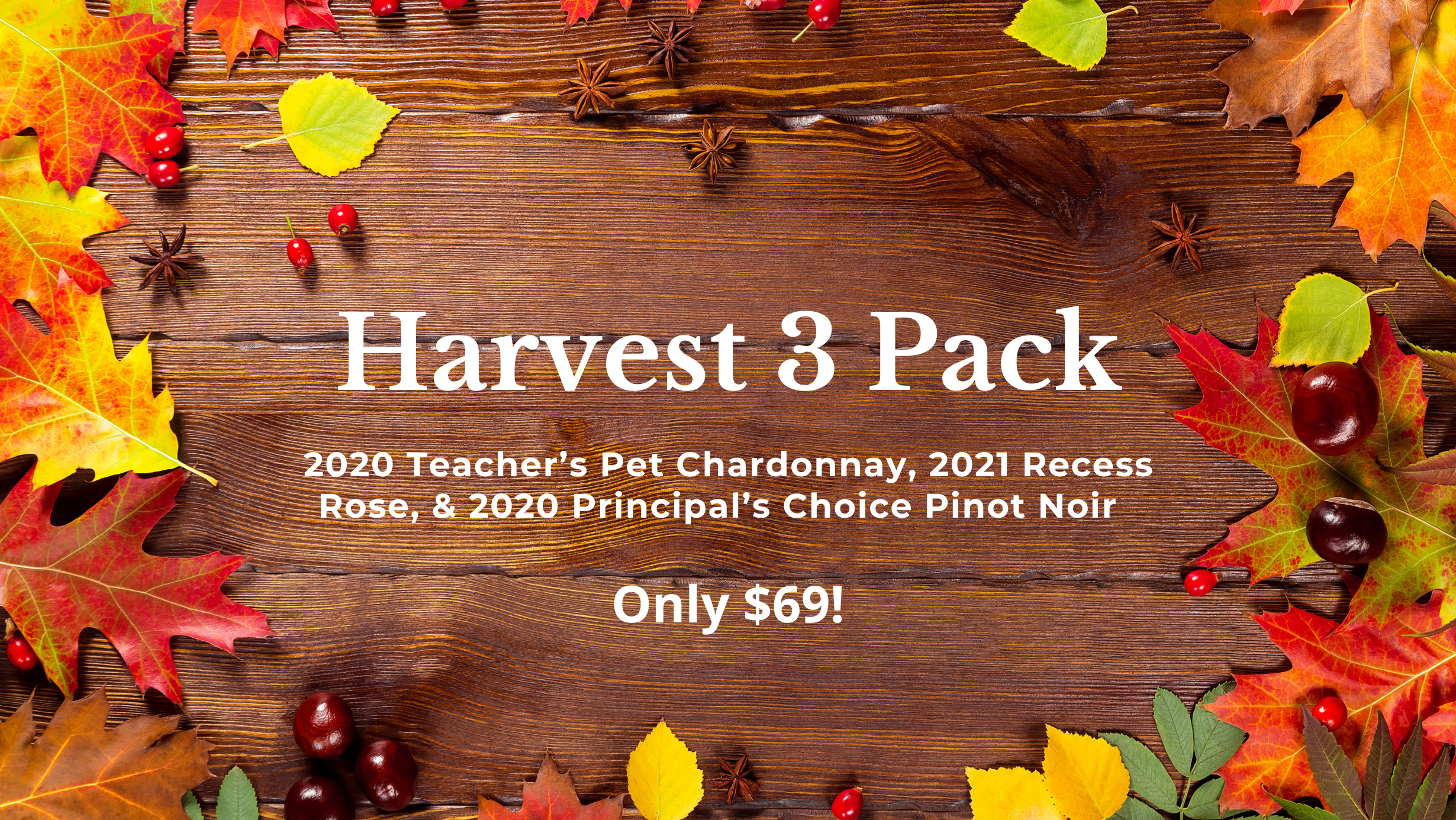 Harvest 3 Pack Only $69!
2020 Teacher's Pet Chardonnay – Here's Dave's latest Estate-grown Chardonnay. This dry, medium bodied wine has moderate acidity. Its flavors range from apple and lemon to pineapple with notes of vanilla.
2021 Recess Rosé – Our fifth vintage of Recess Rosé from Estate Pinot Noir vineyard. A nose of cotton candy and a deep middle of raspberry. A really smooth finish to enjoy now and through warm summer months ahead. Everyone loves Recess!
2020 Principal's Choice Pinot Noir – Rich raspberry and hints of clove with soft tannins and a smooth finish. Aged 12 months in French oak.
2018 Cab Franc/Merlot "High School Sweethearts"
@ $20!
The nose is filled with cherries, raspberries, blackberries, dark earth and spice, with hints of smokey oak. Because they were both aged in French oak, those sweet tobacco and anise notes are amplified, making this an intensely fruity, spicy wine, with a good bit of tannin and a very supple acidity.
Barrel Reserve 3 Pack for only $129!
Come to the tasting room to try these amazing new releases!
2006 Port Zinfandel "Deportment" just $10/bottle for the Holidays!
2018 "School Counselor" Red Blend case only $189! – A special blend of our estate grapes – Merlot, Cabernet Sauvignon, Cabernet Franc & Petit Verdot. Taste the cherry and spicy notes. Enjoy!
2018 Petit Verdot case only $189! – Full-bodied with black cherry and hints of mocha.

Aged 30 months in French oak, yes 30 months and it is amazing!

>>>Remember, find all our wines on our webstore!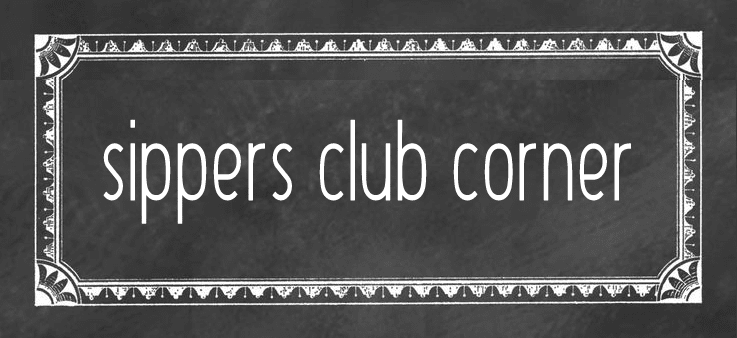 You are invited to our bi-annual Cellar Alumni Event from 12-5pm Thanksgiving weekend! Dave is preparing a special selection of cellar wines for sipping and purchasing at great discounts. Perfect for gifts and holiday celebrations! Watch your in-box for further details and ordering options if you can't join us at the tasting room.
Sunday, November 13, 2022 Downtown Santa Cruz
Santa Cruz Wine Walk Enjoy sipping while strolling through many favorite Downtown Santa Cruz shops. At Check-in, receive your glass, and a map of the pouring locations, and enjoy an afternoon of tasting and discovering. $40 in advance / $45 day-of event per person. Use the BURRELLSCHOOL code at checkout for $5 off!
Happy Holiday Sipping ~ The Burrell School Family