Pair of Pinots 2 Pack For Only $79!!!
2012 "PTA" Pinot Noir- Our "Pinot Totally Awesome" has scents of raspberries and blackberries with spice notes of anise and coriander. 24 months in 100% new French oak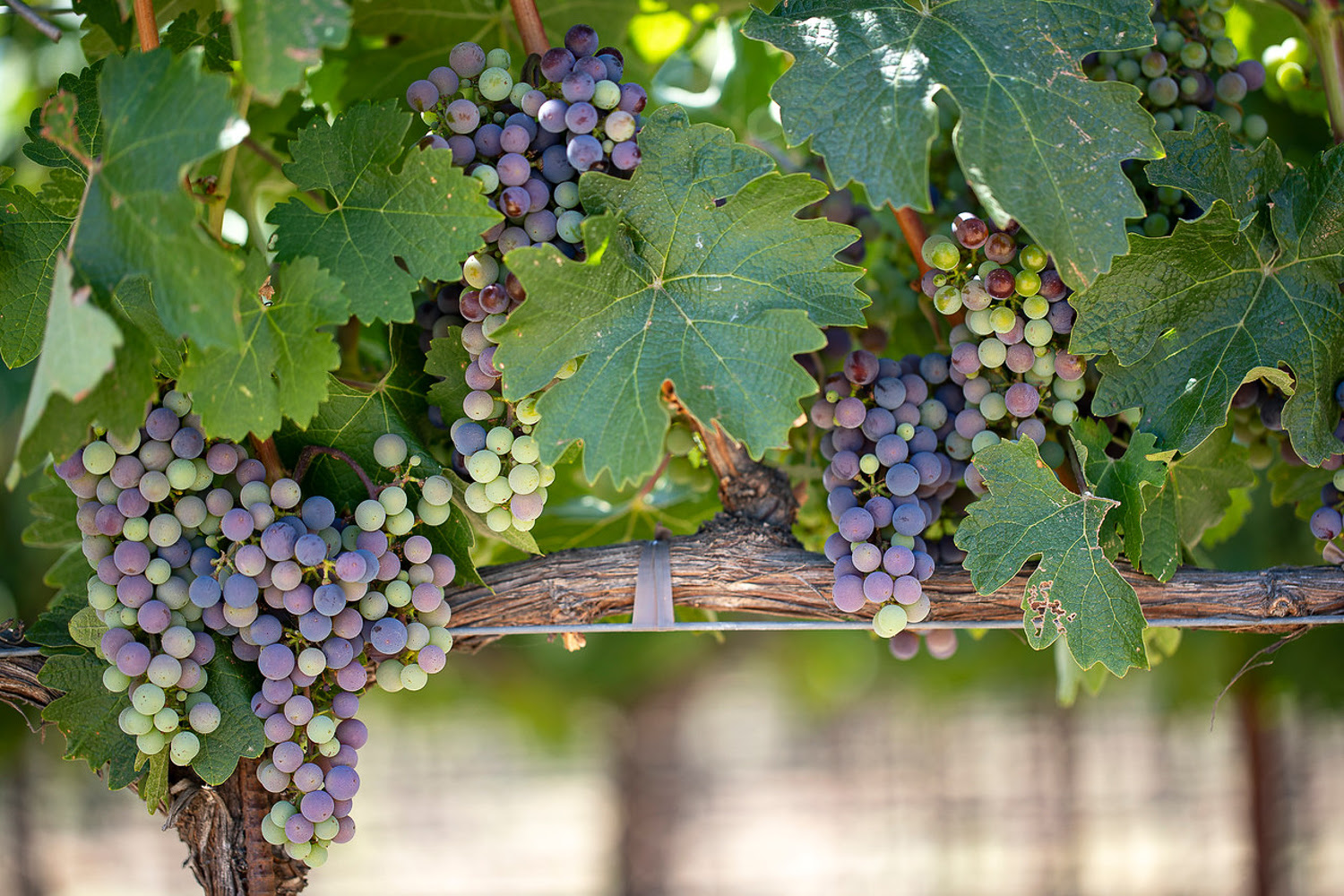 Harvest 2021 is shaping up to be a great season!
Thankfully no fires in the region and sometimes a drought year can produce the best tasting vintages. Veraison is happening on the Pinot vines with the other varietals following just behind. Come and see all the growth for yourself! We are open from 12-5 on Saturdays and Sundays.
Music
Yoshi Senzaki on
July 31st
A former Silicon Valley technologist Yoshi Senzaki's passion for playing the traditional Chicago Blues spans more than three decades. Born in Osaka, he grew up influenced in his younger days by the big blues boom that took place in Japan in the 1970's. After moving to the U.S. from Japan in 1987, he has been based in Minneapolis, Los Angeles, San Francisco, Chicago, and recently back to SF South Bay, where he continues playing the blues.
Yoshi tours Japan annually performing with top-notch blues players. His blues guitar album entitled "South Bound via Chicago", representing his affection for Blues and Soul music, was released in 2015.
Hood Chatham

on August 7th
Hood Chatham is an accomplished jazz guitarist who has played in the Santa Cruz area with the Minor Thirds Jazz Trio, the Cold Porters Jazz Trio, and Jazz By Three. He his currently performing solo guitar at various Santa Cruz Mountain wineries and other local venues. He studied jazz guitar with Dale Brunig, Jimmy Bruno, and locally with Brian Fitzgerald. Major influences on his style include Jim Hall, Bill Evans, Thelonius Monk, among many others.
Come taste the wines of the August Sippers Club package. The package includes the 2020 "Field Trip" Chardonnay,

2019 "School Counselor" Estate Blend, and the 2017 GSM all paired with food and music in the gazebo garden. Exclusively for Sippers Club members this weekend from 1 to 5pm!
Also for members, it will be the last weekend featuring "Futures" barrel tastings and 50% pre-release cases of the 2020 "Teacher's Pet" Chardonnay, 2020 "Principal's Choice" Pinot Noir, & the 2020 "Old School" Cabernet.

Come and try these pre-released wines right out of the barrel while supplies last.
Wine will be bottled in August and available for pick up or shipment in September.
Remote Sippers can email their order.
Summer Vacation 3 Pack @ $59:
2020 "Recess" Rose– A nose of rose petals and deep middle of fresh raspberry. A really smooth finish with great acidity to enjoy now and through the warm summer months ahead. Everyone loves Recess!
2019 "Teacher's Pet" Chardonnay– This dry, medium bodied wine has moderate acidity. Its flavors range from apple and lemon to pineapple, with notes of vanilla.
2020 "Field Trip" Chardonnay– This stainless steel chardonnay has Crisp fruit flavors of lemon and grapefruit with subtle notes of white flowers followed by bright acidity. A perfect summer wine!
Estate Select 3-Pack @ $99:
2014 Valedictorian– An exclusive blend of 53% Merlot, 36% Cabernet Sauvignon, 9% Cabernet Franc and 2% Petit Verdot. Notes of sandalwood, cardamom with hints of licorice and exotic earthiness, cherry and raspberry.
2010 Salutatorian-

Top 4 selected barrels of our Estate Syrah for the bottling. Deep dark color followed by layers of dark fruit and a long finish. 24 months in 100% new French oak
2013 Magna cum Laude– A deep rich color with aromas of black cherries and flavors of chocolate. 24 months in 100% new French oak
38th Annual Capitola Art & Wine Festival
September 11th & 12th
Save the date! The Capitola Art & Wine Festival combines Art, Wine, Music and Food, all in charming Capitola Village overlooking the Monterey Bay. Summer's last hurrah, and truly a weekend in paradise!
Stroll the Festival and admire the talent of over 160 fine artists while sipping exceptional wines from 22 Santa Cruz Mountain wineries, including us! Visit the Local Artisans Marketplace filled with locally handmade crafts and artisanal foods. The Festival Food Court offers a wide range of tantalizing options from oysters to Hawaiian Poke. Enjoy fantastic entertainment all weekend, including local dance and performing arts groups, street performers, and live music. There's something for everyone!
Remember, all wines on our webstore are 20% off & you can use coupon code SHIP75 for free shipping on orders over $75!
Happy Summer Sipping ~ The Burrell School Family