Burrell School Vineyards Newsletter – April 1st, 2022
Hello Wine Enthusiasts ~
Happy spring to our family, friends, and wine enthusiasts! We have some amazing events and specials coming up this month for you to enjoy so check them out!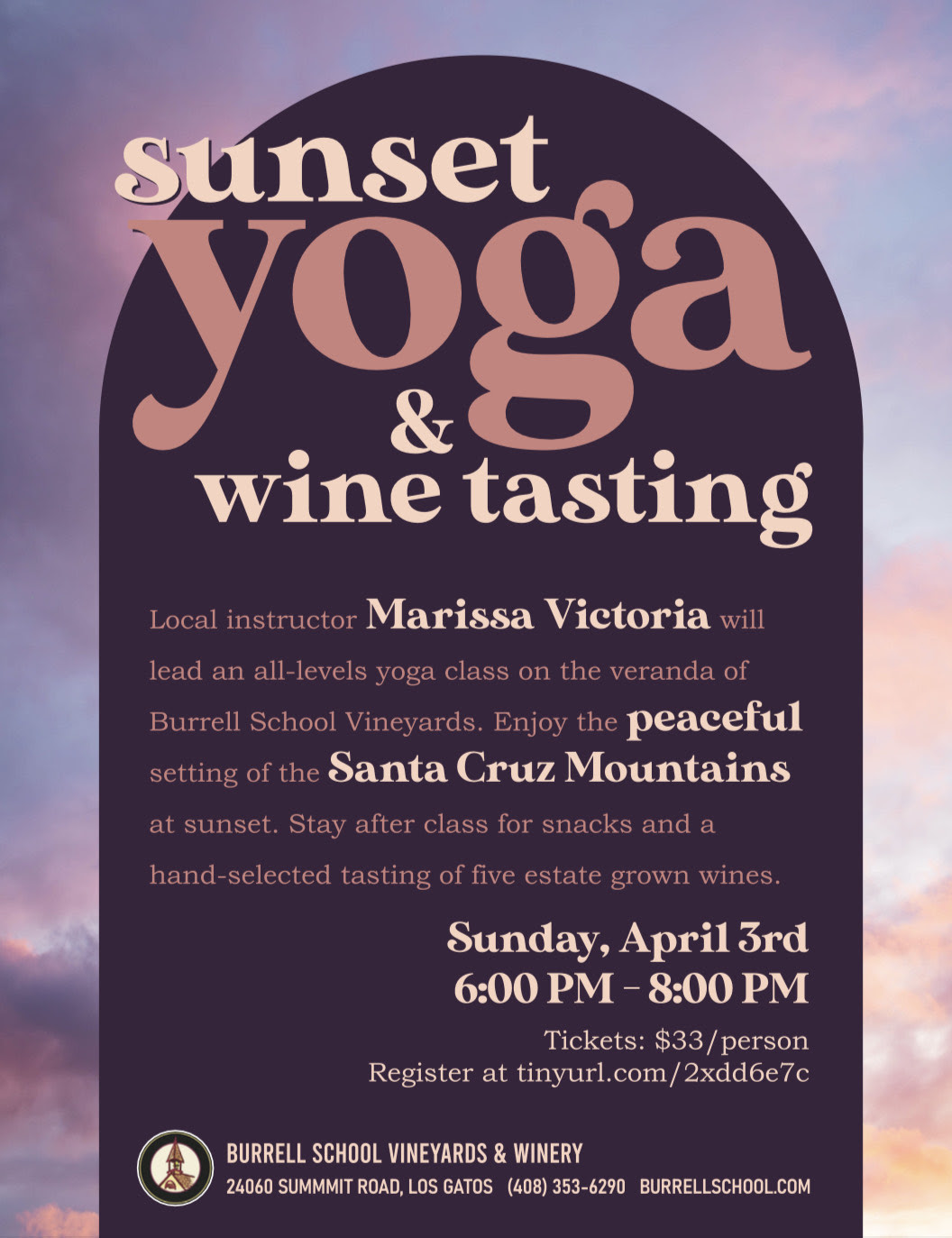 Sunset Yoga and Wine Tasting is back!
Practice yoga on the veranda overlooking the Santa Cruz Mountains, while the sun is setting over the redwoods, and a tasting of Burrell School wines paired with some snacks after class.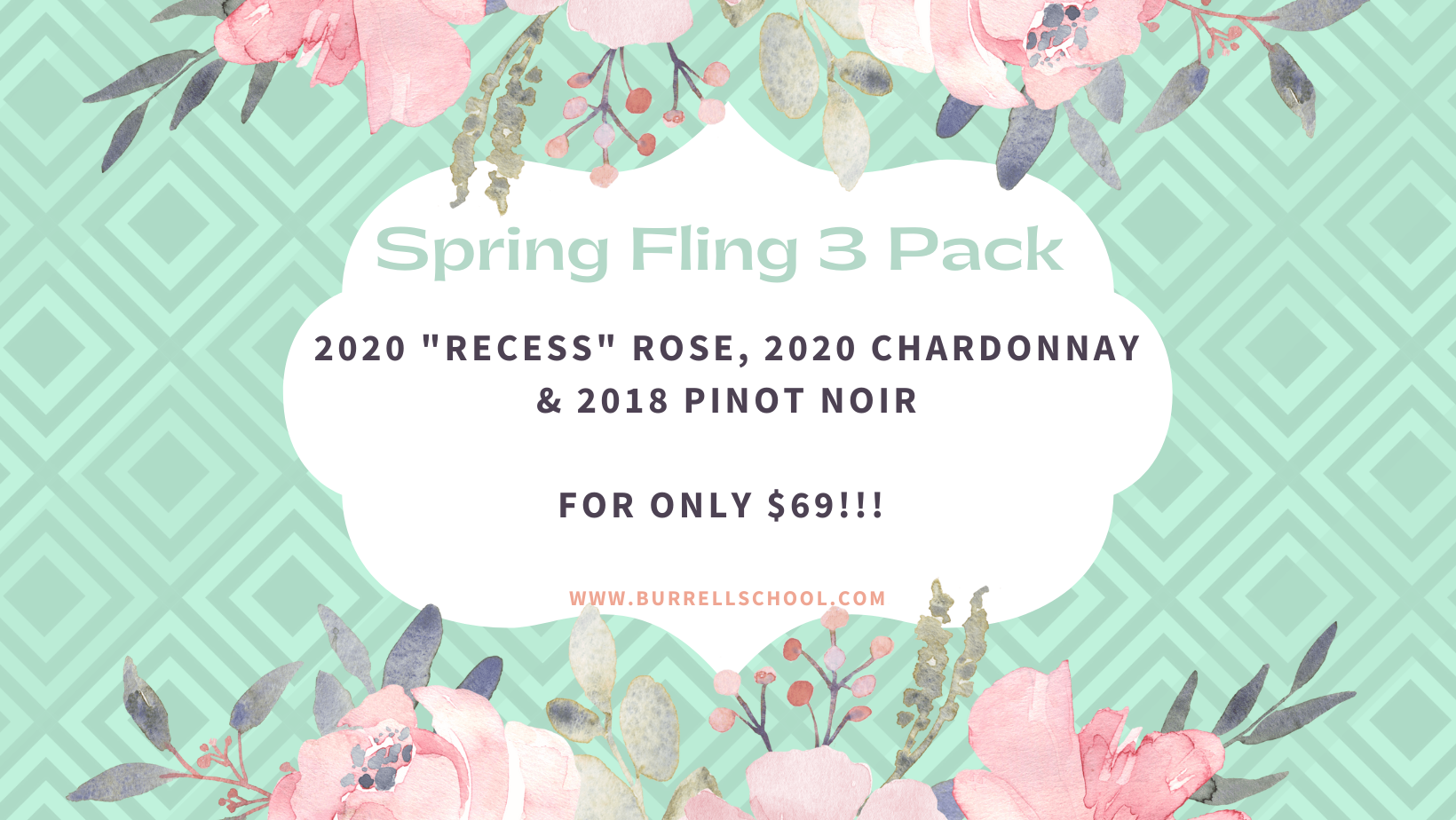 "Spring Fling" 3 Pack
just $69!
2020 Recess Rosé – A nose of rose petals and deep middle of fresh raspberry. A really smooth finish with great acidity to enjoy now and through the warm summer months ahead. Everyone loves Recess!
2020 Teacher's Pet Chardonnay – Here's Dave's latest Estate-grown Chardonnay. This dry, medium bodied wine has moderate acidity. Its flavors range from apple and lemon to pineapple with notes of vanilla.
2018 Principal's Choice Pinot Noir – One look at this wine and you know it's a true beauty: very classy, like burgundy velvet, glistening and gorgeous in the glass.
2018 GSM Special case price @ $149
Blended from Grenache, Syrah, and Mourvedre… our GSM is known for bright fruit, extroverted aromas of ripe fruit, dried sage and herbs, and a grippy, pepper-and-herb that finishes that echoes the wines' aroma.
Music at the Winery:
Music with Hood Chatham on April 2nd
Hood Chatham is an accomplished jazz guitarist who has played in the Santa Cruz area with the Minor Thirds Jazz Trio, the Cold Porters Jazz Trio, and Jazz By Three. He is currently performing solo guitar at various Santa Cruz Mountain wineries and other local venues. He studied jazz guitar with Dale Brunig, Jimmy Bruno, and locally with Brian Fitzgerald.
The Djangatos on April 9th
Djangatos: taking Gypsy Jazz beyond the 20th Century! A local acoustic trio playing gypsy jazz based on the style of Django Reinhardt. Come drink some wine and check them out!
Remember, find all our wines on our webstore!
Happy Sipping In 2022~The Burrell School Family