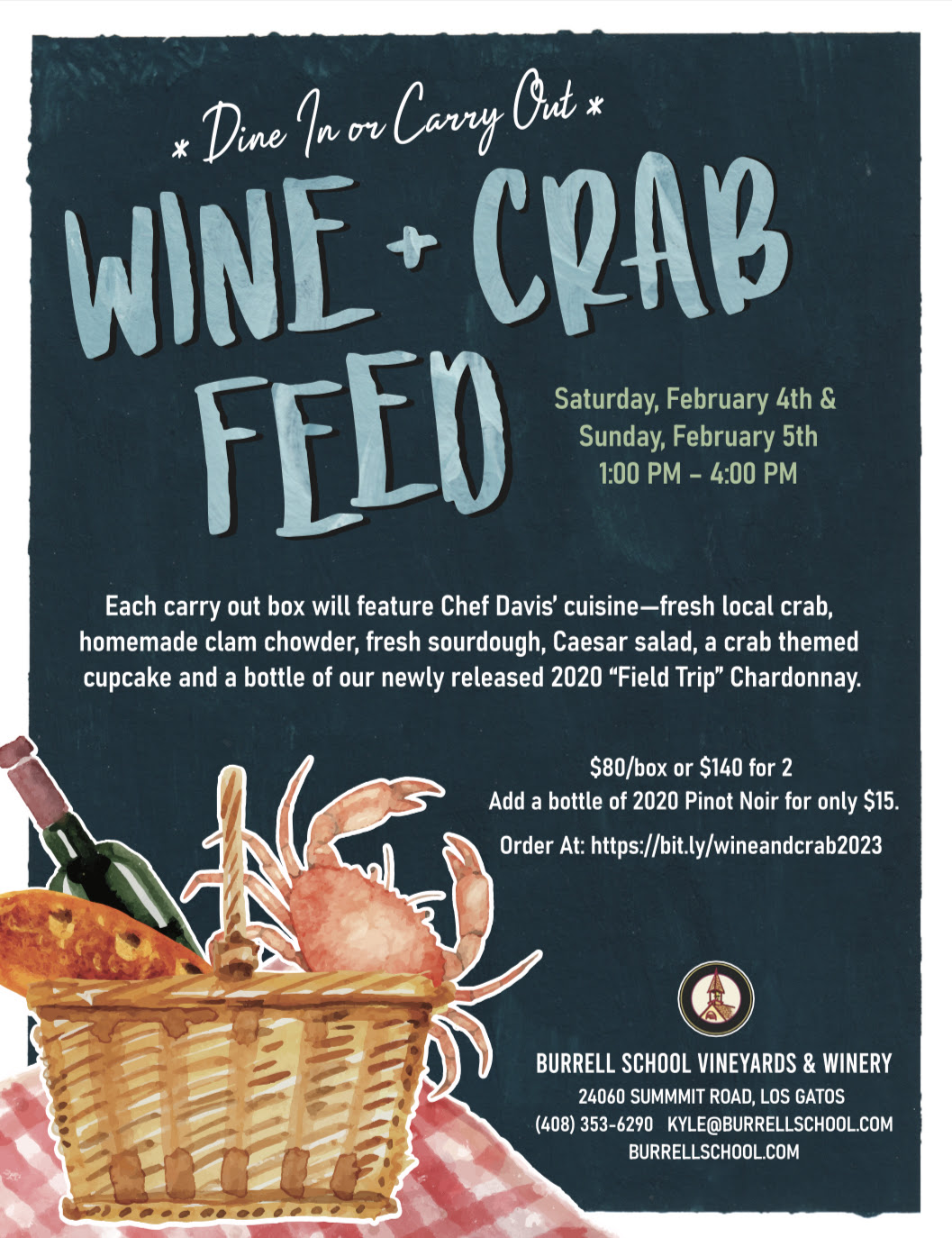 Hello Wine Enthusiasts
~
Wine & Crab Feed 2023 Tickets
!!!!
Don't miss out on everyone's favorite event of the year! February 4th and 5th from 1pm-4pm.
Fresh local caught crab, homemade clam chowder, warm sourdough, caesar salad, crab themed cupcakes and a bottle of 2020 Chardonnay…

And add an extra bottle of the delicious 2020 Pinot Noir for only $15. What a great deal!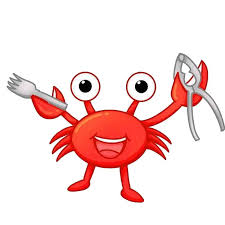 Our Clear the Cellar Sale continues!
Check out our Specials Page online because these are very limited and once they are gone, they're gone!
Use code CS22 at checkout for complimentary shipping also!
Visit our website for the best gift ideas and secure those bottles of wine to open over the holidays!!!
Special Tasting Room Hours! We are open Friday Dec 23rd and Saturday Dec 24th from 12 – 5pm. We will also be open Friday Dec 30th and Saturday Dec 31st from 12 – 5pm.
Happy Holiday Sipping ~ The Burrell School Family